Lean Six Sigma Curriculum for Dayton High School Students of Ohio
Lean Six Sigma is a popular choice for college and high school students nowadays. It has proven results in both personal projects and business processes since the methodology's structure can be adapted to different needs and goals, and it gives students the chance to get the experience they didn't have during school. They not only get more credits but also learn skills that will help them in their future career, college applications, or life. Lean Six Sigma Curriculum for Dayton High School Students of Ohio allows you to access all LSS training, certification, and more solutions to bring success your way.
LSS is not as easy as people think. This method requires planning and thought, and if you don't get trained properly, you won't succeed in its implementation, no matter how hard you try.
We can help you with any aspect of the integration process, so you apply the methodology to your professional or personal life—depending on who requested it.
The first step is to understand the method beyond its fundamental concepts. This is easy, especially in the initial stages. It is essential to be familiar with technical terminology and terms so that there are no problems as you train.
Let's start with the basics: Continuous improvement. Lean Six Sigma is a method of improving customer service, reducing waste, and improving processes, so growth is achieved.
In later years, people made sure that other systems and processes would benefit from this continuous improvement approach and not only the usual manufacturing process and industry.
Students and other people interested in Lean Six Sigma can use the framework and principles in their personal and professional environments.
Our company is one of the most qualified Lean Six Sigma organizations in the state, and our job is to help you understand every detail of the methodology. As we know, it can be a bit hard to remember all the details so far, and there is much more missing.  
We can help you to understand the concept and to adapt it to your needs and goals. After completing our training programs, we provide certificates to high school and college students and business professionals. You can request the service for a group of people or as an individual.
Is Lean Six Sigma Worthy?
This team-focused approach is designed to increase productivity and performance, regardless of place or industry.
Lean Six Sigma is a great tool for companies and businesses in manufacturing, as it was intended or intended for them since its inception in the late 80s.
Suppose you want to take notes of what this methodology is or works around. In that case, we prefer you remember it as a process management system that eliminates defects and helps people understand waste. This allows them to spend less time and money on unnecessary processes.
It is crucial to control process variation as it is key to increasing control. This is not just for the manufacturing industry but also for any business or individual who wants to achieve the best possible results at a lower cost.
Two methods were used to create the methodology: Six Sigma, which promotes standardization, flow, and solving problems, and Lean, which eliminates all waste while focusing on customer satisfaction.
These can be used to improve the education of college and high school students as they will get the chance to develop more personal skills and not only learn all the concepts and terms of the methodology. 
To improve student performance and speed up learning, students can utilize quicker and more efficient processes.
It is essential to understand that Six Sigma and Lean are vital for improving process efficiency in order to achieve positive results. Therefore, it is natural that Lean Six Sigma, regardless of your Six Sigma or Lean experience, is the most effective and efficient for your business, growth, and studies.
What makes this worthwhile for students? 
Use a team-based approach to solve problems.

They will be able to see beyond detection and work towards prevention.

They will be taught leadership, how to be organized, and get access to more practice.

Learn how to work with others and build confidence.
Still, What Is Lean Six Sigma?
The principles of each methodology are combined to create one. Lean includes more principles, such as continuous improvement (CI) and waste reduction (WR). Six Sigma is more structured and has a better process than LSS (which has five phases):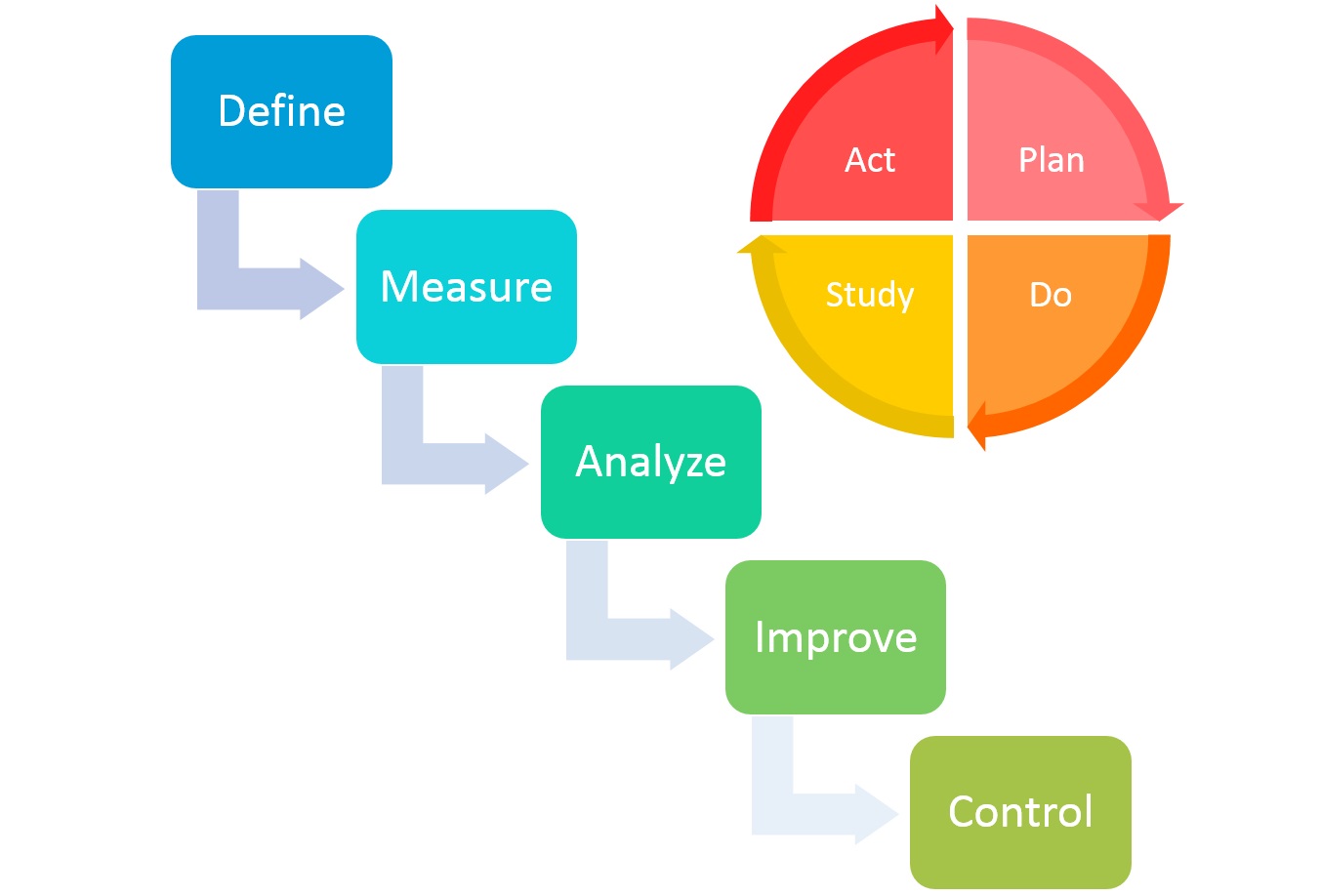 Define: Individuals must identify and rank the problems that they are trying to solve.
Measure: The data from the previous phase can be used to measure any process or problem and determine its efficiency and effectiveness. This will allow you to assess the severity of your problem and give statistics and measurements that can be used to identify potential solutions.
Analyze: Find the most important problem and analyze it. This will help you determine the cause as well as possible variations.
Improve: Evaluate the project and identify any improvements that could be made in order to make it more successful and achieve the desired results. 
Control: Continue to implement the solutions and then check the results to determine if any changes were made or if the results are as expected.
This can be used however you want and depending on your goals. All it takes is proper LSS training, usually the yellow and green belts, so you know how to implement all the principles, structures, and work around what LSS seeks: continuous improvement and waste reduction.
High School Students Receive Lean Six Sigma Benefits
Both employees and employers often view LSS as a tool that allows the whole company to benefit from the many improvements and enhancements it offers.
If you consider LSS was designed for manufacturing, it's hard to see how students could benefit, but at Lean Six Sigma Curriculum Pros of Dayton, we have learned it is a matter of learning how to work with all the method's practices.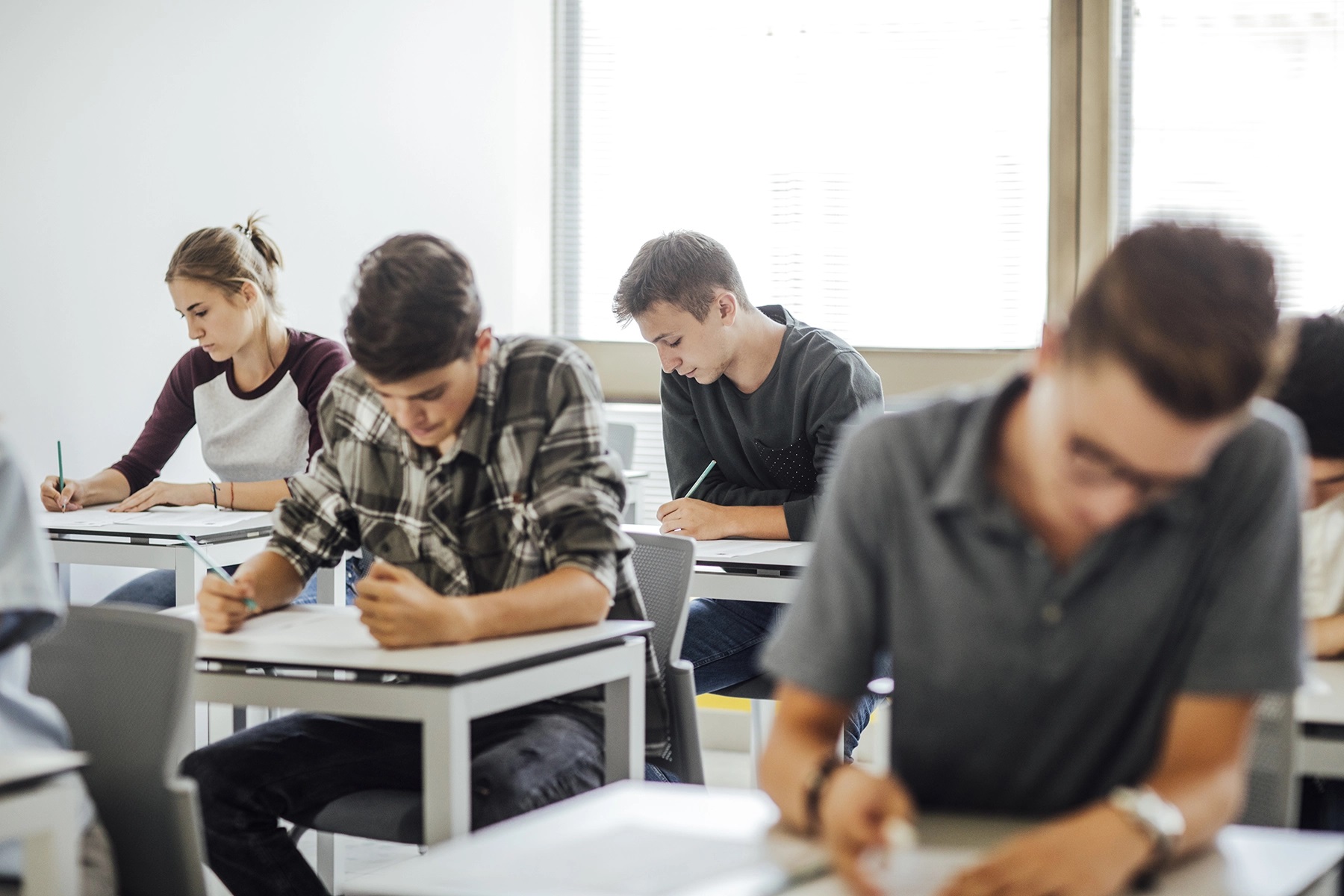 We have found that it is not possible to work directly with companies but with individuals and their potential performance when it comes to training and certification. After this, it is time to actually implement the methodology in a company, but the individual acquires all the benefits of LSS training.
We want you to understand how it will lead to growth for each person trained, whether they are business professionals or students.
This is a great way to improve your chances of finding a job and learn new skills such as problem-solving and teamwork. You can also improve your leadership skills and learn to work with deadlines.
LSS is a tool that helps students learn and makes their lives easier. They don't need to find the perfect solution every single time. Instead, they should be focusing on data and processes and how they can use what they already have. 
This will enable them to be more productive in their professional and future career.
Training and Certificates: What Do We Offer?
It is important to choose the right company to teach students this method. In our case, our team has helped professionals and students in high school, college, and advanced levels learn this method to create more opportunities in their lives.
We can work with individuals, companies, institutions, and organizations regardless of their life stages and goals.
Our company offers two main certifications:
The Yellow Belt not only teaches methodology fundamentals but also gives the knowledge required to participate in large- or small-scale projects. After the course, students will understand the basics and terminology of Lean Six Sigma.
They will be able to add leadership skills to their list and be able to work on future projects if he or she is looking for a job.
This certification is highly sought after because it emphasizes the application of DMAIC through case studies in companies and industries. This certification can help you reach your career goals.
They will be able to understand technical terminology and can work on large-scale projects. However, a yellow belt must be obtained first to become a green belt.
Anyone can apply for the Lead Six Sigma certifications, even high school students. 
All it takes is to get trained, apply to take the exam you must pass, and we will issue the certification.
We Care About Innovation & Leadership
We have a long history of LSS, so we know the value and importance of leadership and innovation when it comes to learning or training. These skills can be hard to find in new jobs or when managing your own projects.
We understood the importance of being leaders and created courses for both students and professionals. These courses allow anyone taking them to make difficult decisions and lead teams, regardless of whether they are managers or employees.
All year-round workshops and innovation consulting are offered. Our experts are available to help you set up programs or give individual attention.
Contact us for more information about LSS certification and training, as well as all the solutions that we provide throughout the state.